DO NOT DUPLICATE
2019
L25.0XB22.0XH2.0mm ︎
L62.5XB26.0XH2.0mm ︎︎︎︎︎︎
brass, 18K gold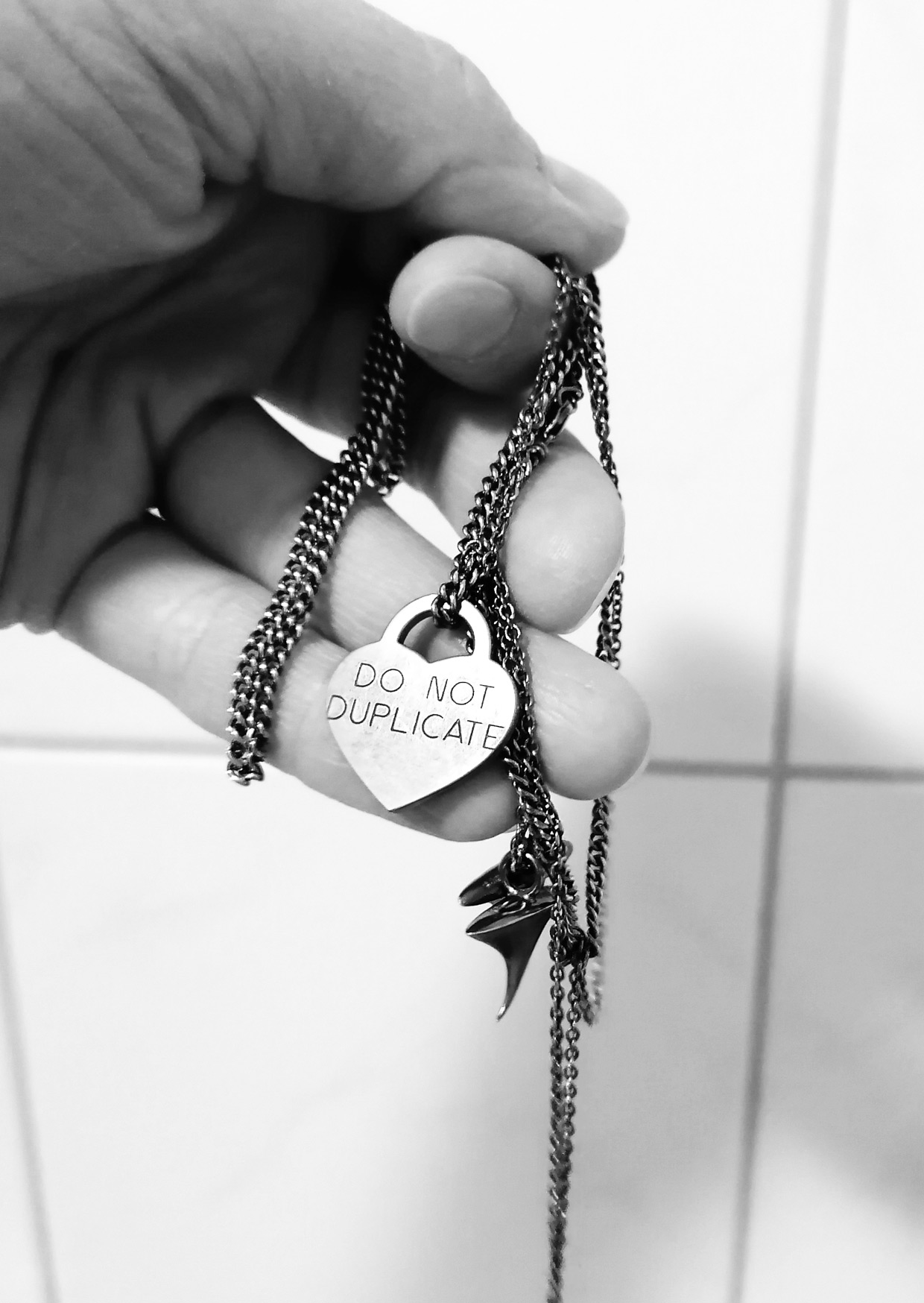 While visiting NYC, I found a key. Engraved on it was a simple message: "Do not duplicate". I immediately fell in love with both the statement and the simple style of the key. So I planned to incorporate this experience into my work keeping the message alive.

Thinking about how to illustrate the love to the message, the famous heart pendants of Tiffany/NYC came to mind. I used existing elements to create a new pendant. Is the new pendant unique enough, the idea strong enough, to consider it a new creation? To me this represents the thin line between inspiration and being just a copycat.